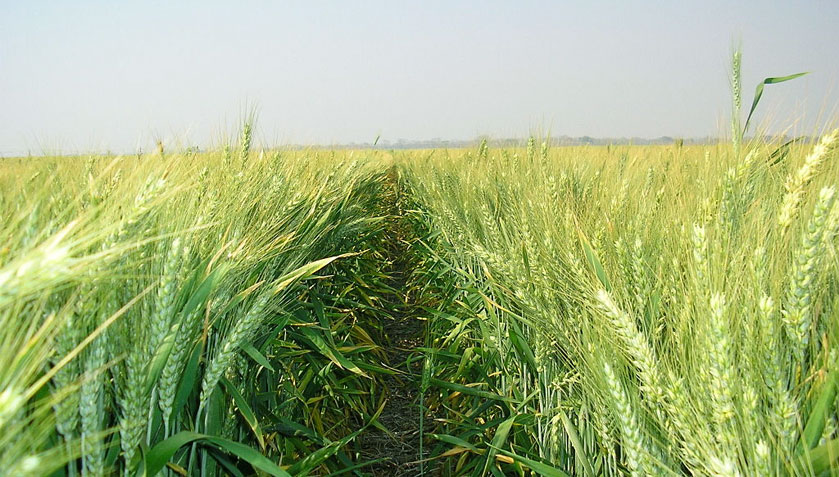 If you are planting wheat this year, depending on exactly where you are, you likely already have it in the ground or will soon. One of the keys to producing high yielding wheat is to plant early, but that's also a double-edged sword. Plant too early and you may set yourself up for late winter freeze injury. Plant too late and you may reduce the amount of time your plants have to produce strong tillers before winter dormancy sets in. Do remember to always plant late maturing varieties first and plant the early varieties last. Let's explore some other factors that may influence yield and benefit next year's beans as well.
Fertilize

Phosphorous (P) is necessary for high wheat yields (and you might consider applying enough Potassium (K) to take care of your soybeans so you won't have to make another fertilize trip.) As a general rule, a 0-60-90 is a good fertilizer to cover both the wheat and soybeans. Consider adding between 20 and 30 units of Nitrogen (N) when planting behind rice.
Weed Control

Go into wheat planting thinking about soybean weed control as well. In many areas it is still possible to plant Roundup beans and start clean, BUT planting Roundup soybean varieties behind wheat in a field with pigweed problems could just be asking for trouble.
Drainage

Remember to provide for adequate drainage in your wheat. The bedded system works well with the wider beds, those from 40 to 60 inches. If you cannot bed your wheat ground, then pull plenty of drainage ditches. Keep this in mind: wheat that doesn't drain will not yield.
The Wrap Up
There are genetic differences among varieties with regard to crop yields. But we are moving into a window today where weed control may be the main driver of yields, as opposed to genetics. Most of us have forgotten that is exactly the way it was for many years before Glyphosate. You have to be thinking today about the consequences of what you do in the field and plan around that to be clean in the coming crops.