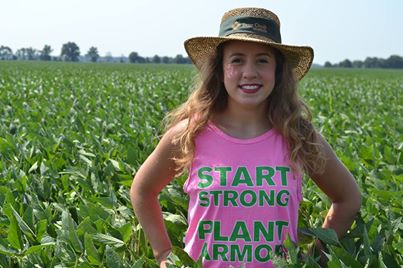 Jenna's beans are really taking off! You can really see big changes in the field from the beginning of the week to the end.
No one was able to answer last week's Girl Starts Strong trivia. She only appeared for a split second, but the answer to the question? Jenna's shirt was grey.
This week you might say Jenna's beans are out of this world! You'll want to once again watch closely--this time for a mid-week visitor. Just a little crop tour or something more? Visit us on Facebook and comment with what you see!