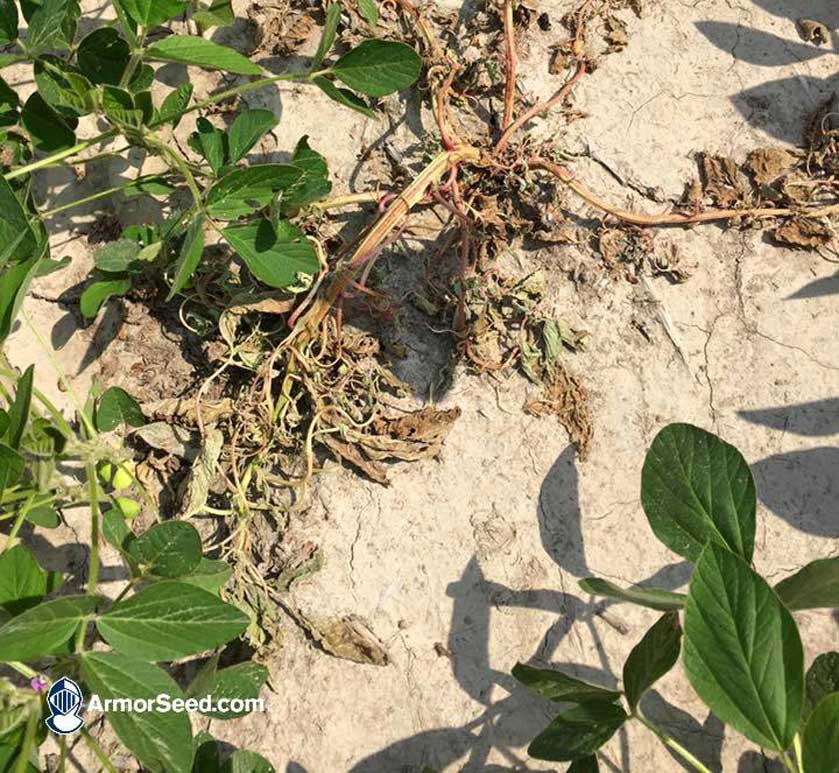 On this cover over the last couple of weeks we've been discussing the wide range of options that make up the Armor Seed soybean product line. We're pleased to feature more herbicide trait options than just about anyone else in the seed industry. Today, in our final article in the series, we'd like to take a closer look at another long-awaited addition, 2,4-D soybeans.
Armor Seed has limited production of these triple-stack 2,4-D soybeans in the ground this year and will offer options to farmers as soon as commercially approved in China and Europe-—which we hope will be in time for the next growing season. Part of the Enlist ™ Weed Control System, these soybeans offer excellent agronomic characteristics and yield potential for growers. The chemistry is good to go and, unlike some of the issues we've seen with other pending technologies, it is legal to spray over the top of these beans. The beans enable growers to apply Enlist Duo for improved weed control in the same wide application window they're used to with the Roundup Ready ® system. Along with 2,4-D and Roundup, these varieties also contain the Liberty™ trait.
This system along with a residual herbicide program will give growers an unprecedented number of options for controlling herbicide resistant weeds.
We hope this information is helpful to you as you make planting decisions for next year. As always, please contact your local Armor Seed Sales Agronomist to discuss the very best seed options for your growing situation where this exciting new soybean technology may fit on your farm.