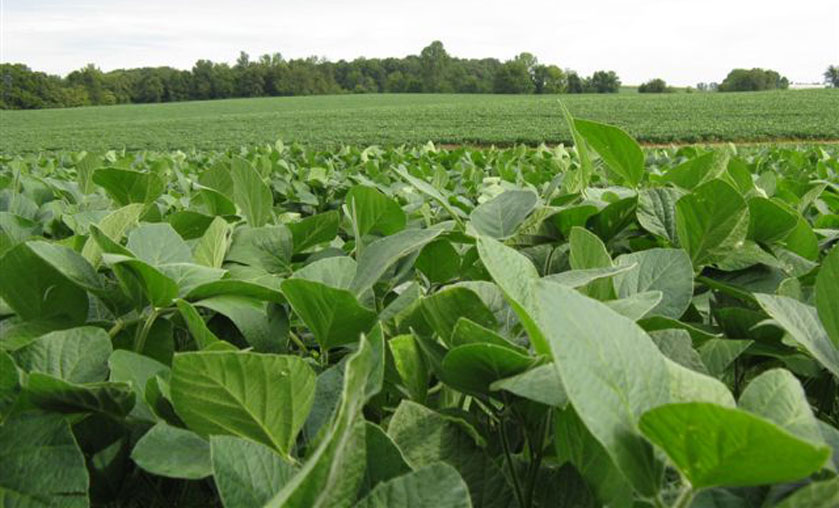 Exciting times are ahead for bean growers! Armor Seed has added the long-awaited—and recently approved—Xtend soybean tolerance technology pending all regulatory approval. Armor Seed Roundup Ready 2 Xtend™ beans will offer new herbicide trait tolerance to combat weed resistant issues.
As you may already know, the Roundup Ready 2 Xtend™ Crop System – a combination of Dicamba and glyphosate tolerance – will help maximize weed control and the high yield potential and quality of Roundup Ready 2 Xtend™ Soybeans. By combining innovative trait technologies and herbicide options, this product will deliver:
Control of glyphosate-resistant broadleaf weeds such as Palmer amaranth, waterhemp and marestail, along with other tough-to-control broadleaf weeds such as lambsquarters and velvetleaf
The same yield and quality potential farmers already know and trust from their Genuity® Roundup Ready 2 Yield® Soybeans.
Up to 14 days residual activity for small-seeded broadleaf weeds, including waterhemp, lambsquarters and Palmer amaranth, to help primary residual herbicides keep fields clean through canopy. Results may vary, depending on rainfall and soil type. Dicamba should always be used with a recommended primary residual product.
Extended application flexibility of dicamba to before, at and after planting.
Results of this year's field trials look very promising for this new technology and Armor Seed is pleased to be able to add it to an already strong line-up. Take some time to talk with your seed dealer, consultant, or Armor Seed sales representative about where these exciting new soybeans may fit on your farm. Remember, you'll get the best results when you choose the right seed for your ground, so you will be sure to fit the best crop in the best spots. Also consider crop rotation where it can benefit you.
Enter your zip code at the top of the Armor Seed home page to view all of the products that will be suited to your particular area and to access contact information for your local Armor Seed sales agronomist.
*Always follow IRM, grain marketing and all other stewardship practices and pesticide label directions. Roundup Ready crops contain genes that confer tolerance to glyphosate herbicides. Glyphosate herbicides will kill crops that are not tolerant to glyphosate.