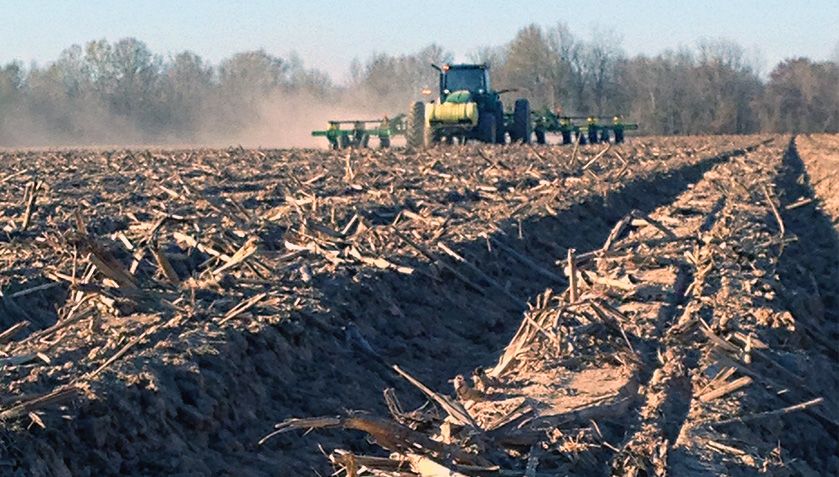 1. Seed Size Matters
Accurate seed placement starts before you pull out the planter. Order seed early to ensure you can get the size best suited for optimal results with your planter. When setting meters, verify performance using a test stand operated by a trusted adjuster using a sample of your seed.
2. Check Meter Performance
Seed size adjustments may differ based on the style of meter. New vacuum and air meters have flat plates, no seed cells and less sensitivity to seed shapes. Finger meters have seed cells and are more sensitive to seed shapes. Both meters will plant accurately if calibrated correctly and in good mechanical condition. To achieve spatial uniformity and proper singulation, set the meter where the seed is planting at the highest accuracy.
3. Consider Operating Speed
Operating speed plays an important role when setting meters. Meter performance is tied to revolutions per minute (rpm), which are related to speed and seed population. Operating speed is dictated by the meter, seed size and seed bed conditions. The smoother the ride, the easier it is to keep the planter from bouncing. When a row unit begins to bounce, meter performance and depth are affected. Adequate down force is essential to get a true "V" trench. The correct down force puts the seed in the bottom of the seed trench and closes the trench from the bottom up.
4. Check Seed Tubes
Remove seed tubes and make sure they aren't broken/worn. Pay attention to the bottom edges of the seed tube. When this area is worn, the edges of the plastic turn in causing the seed to hit and ricochet resulting in poor seed spacing. Check the top of the tube for bent or cracked plastic that keeps the discharge chute of the seed meter from properly fitting into the seed tube. If you replace the seed tube, replace the guard at the same time.
5. Know Optimum Planting Depth
Evaluate temperature, soil conditions and moisture levels in the field and set the planter accordingly. The standard depth range for corn varies but we like about 2 ½". When planting occurs at the proper depth, the microenvironment around the seed should show adequate moisture levels to start the germination process.
6. Duplicate Success
Uniform emergence has the biggest impact on yield. To achieve uniform germination, all seeds need to germinate within 24 to 48 hours of one another. Bob Nielsen, Purdue University Extension corn agronomist says that uneven emergence can reduce corn yields by 9% to 22% and plant space variability can reduce corn yields from 2% to 4%. To achieve picket-fence stands and photocopy plants, every plant should have an equal amount of soil to operate in and capture the same amount of sunlight. When plants have to compete for sunlight and water, it's possible the plant's ear size and length will shrink.
Source: AG Web